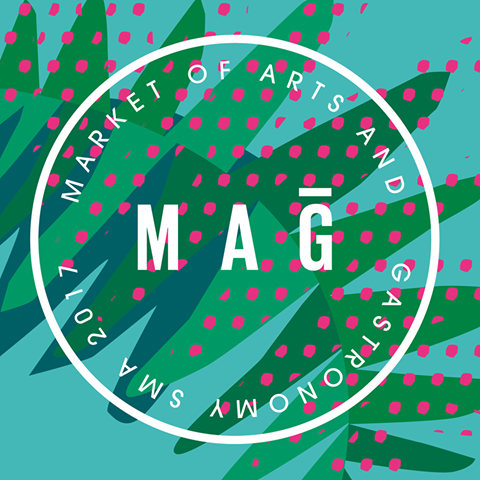 Market of Arts and Gastronomy SMA 2017
Hotel Matilda y Hotel Rosewood son los principales patrocinadores de lo que se espera se convierta en el mejor festival de arte y  gastronomía de México. La intención es que cada año tenga como sede una ciudad mexicana diferente.
"Market of Arts and Gastronomy SMA 2017″, debutará del 13 al 16 de Julio en San Miguel de Allende, Gto. Siendo el más grande y dinámico de México, reunirá a destacados chefs, hoteles, restaurantes, compañías de alimentos y bebidas, bodegas de vinos, artistas y medios de comunicación, entre otros.
Según Bruce James (Director de Hotel Matilda), "Será realmente interactivo, amigable e íntimo, como amigos que se reúnen para disfrutar de una buena comida, bebida y arte. El nivel y número de reconocidos chefs y artistas no tiene precedente, y se desarrollará una cautivadora y seductora atmósfera del incomparable San Miguel de Allende".
Los 4 días de eventos comenzarán con una cena Kickoff en Moxi de Hotel Matilda quien por supuesto tendrá como anfitrión al Chef Mexicano Enrique Olvera.
Entre los eventos del festival MAG 2017 están:
Petit Comité Eventos Culinarios & Artísticos; Como el nombre del festival lo indica, arte y comida es lo que se combina en estas reuniones íntimas. El cupo es limitado. Entre los lugares que serán estas reuniones está la casa de Bruce James, (Director de Hotel Matilda), Restaurante 1826 (Rosewood), Moxi (Hotel Matilda), L'Otel, The Restaurant, Casa Dragones y Casa Armida.
Marché; Casa de Aves otorgará los 120 stands en el Parque Juárez que formarán el enorme mercado gastronómico con arte y bebidas de los restaurantes más destacados. Estos ofrecerán principalmente degustación de platillos, quesos, vinos, tequila, licores y cervezas. También habrá una exposición de arte y shows.
Talks; Y como no podía faltar las actividades interactivas. Reconocidos chefs y artistas compartirán experiencias personales.
Mixology Room; Bartenders mexicanos serán los anfitriones de estos espacios en donde podremos disfrutar de licores artesanales y premium.
Eventos especiales de degustación; en "El Chorro, Casa de la Cultura" (espacio cultural y artístico) habrá degustación de Mezcales, Tequilas y Cervezas.
Exposiciones Comestibles; Fernanda Prado será la encargada de presentar obras de arte que podrán ser consumidas por los asistentes, los platillos serán marinados con arte y vinos de Monte Xanic.

Trillar; def. grano de café verde (inmaduro) y listo para ser clasificado. Este evento será la plataforma para que talentosos nuevos chefs entre los que se encuentran: Tiago Aceituno, Diego López, Raziel Barela, Gisela Trejo y Jorge Ildefonso, presenten sus ideas creativas a los asistentes y tendrá lugar en la Hacienda Los Picachos.

Casa Cuervo After Party; Será la gran celebración de la primera edición del Festival MAG. A ella no podrán faltar todos los chefs, patrocinadores, prensa e invitados al festival.
Patrocinadores del Market of Arts and Gastronomy SMA 2017:
San Miguel de Allende, Guanajuato
H. Ayuntamiento 2015-2018
Unidos Podemos – Gobierno de Todos
gto – orgullo y compromiso de todos
Matilda
Rosewood San Miguel de Allende
Casa de Aves
Grupo Expansión
Corner Stone
Travel + Leisure México
Mezcal Lineal
Reserva de la Familia – José Cuervo
The Macallan – Highland Single Malt Scotch Whisky
Casa Armida
Gourmet Awards
Moët & Chandon Champagne
Hacienda Los Picachos
Quien
Accént – Aeroméxico
Casa Dragones
Monte Xanic
Porsche – San Angel / Santa Fe
Hennessy